Contact Sales and Support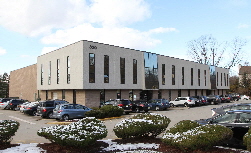 About Us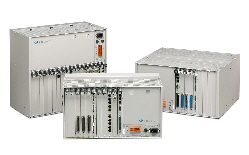 Product Source International Datacomm (PSI) is a DASAN Zhone Solutions (DZS) Elite Partner providing IMACS equipment to utilities, power companies, local and federal governments, and large communications users.

As an Elite partner and IMACS distributor, PSI sells, supports and stocks DASAN Zhone products. Many orders are shipped the same day. PSI has extensive experience with the DASAN Zhone product line, provides fast turn-around on quotes, and provides pre-sales and post-sales technical support.

We have been selling and supporting the IMACS since 1994.

Our Mission

PSI's mission is to be the best source of DASAN Zhone IMACS equipment by maintaining the most knowledgeable and well trained engineers, providing unparalleled support, maintaining a large inventory for fast delivery, the best warranty, and to be totally dedicated and responsive to our customers.



Inventory
Technical Support
PSI provides pre-sales and post-sales technical support, handles installation issues, training, configuration, trouble-shooting, engineering questions and repair

PSI maintains approximately 20 IMACS units in our lab to help diagnose customer problems

PSI provides evaluation equipment to customers

RMA's
Customers ship failed or defective cards to PSI

PSI tests these cards on our test bench and works with DASAN Zhone to remediate the issue

Many NTF charges are avoided by PSI validating failure

Summary
Extensive Experience: PSI is an Elite DASAN Zhone partner and the largest stocking distributor of DASAN Zhone IMACS products

Large Inventory of IMACS Products for fast delivery

Competitive pricing

Support: PSI maintains a knowledgeable and experienced staff. PSI maintains a test bed to help diagnose and resolve customer issues. DASAN Zhone is not staffed to provide support directly to customers

Responsive - Fast turn-around on support, quotes, deliveries

RMA processing: we maintain an IMACS test bed to test each card that is returned for repair


About DASAN Zhone Solutions, Inc.

DASAN Zhone Solutions, Inc. (NASDAQ: ZHNE), is a global leader in broad-based network access solutions, including broadband access, Ethernet switching, mobile backhaul, passive optical LAN and software defined networks (SDN).

More than 800 of the world's most innovative network operators, service providers and enterprises turn to DASAN Zhone Solutions for fiber access. DASAN Zhone Solutions is committed to building the fastest and highest quality All IP Multi-Service solution for its customers.

The company is traded on NASDAQ Capital Market at DZSI and is headquartered in Oakland, California with manufacturing facilities in the U.S., Korea and China.